The Institute of Music and Creative Industries is built around the idea that teaching music and developing musical skills goes beyond the field of technology and "science" of music and turns into an emotional and expressive effect.
We are committed to excellence in education and arts. We provide an innovative, creative and dynamic environment that builds talent.
Providing an innovative, creative, and dynamic environment that nurtures talent, our tailored made educational offerings and individual approach condition our students for success in becoming accomplished and inspiring contributors to the arts and the society at large.
As leaders in contemporary music education, we provide a teaching methodology and approach relevant to today's world.
We are continuously improving our academic programs by introducing innovations and offering a wide range of services and activities.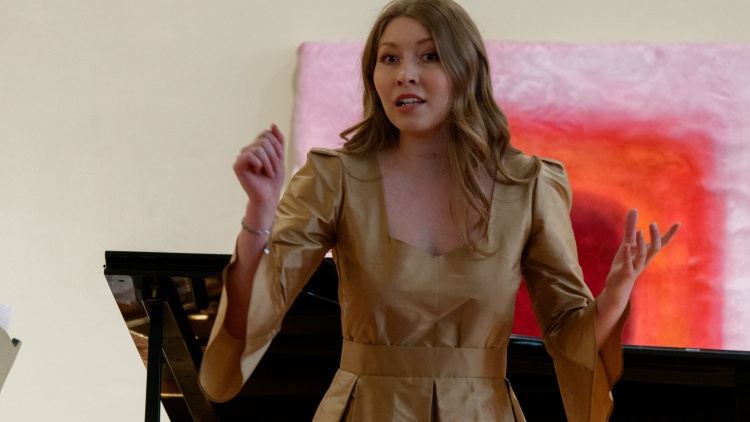 We are firm believers that education should be approached individually. Every student should be able to learn at their own pace. Individual approach encourages creativity and engages students to participate more actively. We build an environment that encourages each student's passion for music and learning..
Thriving student community
Our approach to music education is founded on well-being and self-care. Music education is more than just learning to play an instrument. It encourages personal growth, development of practical skills and self-confidence.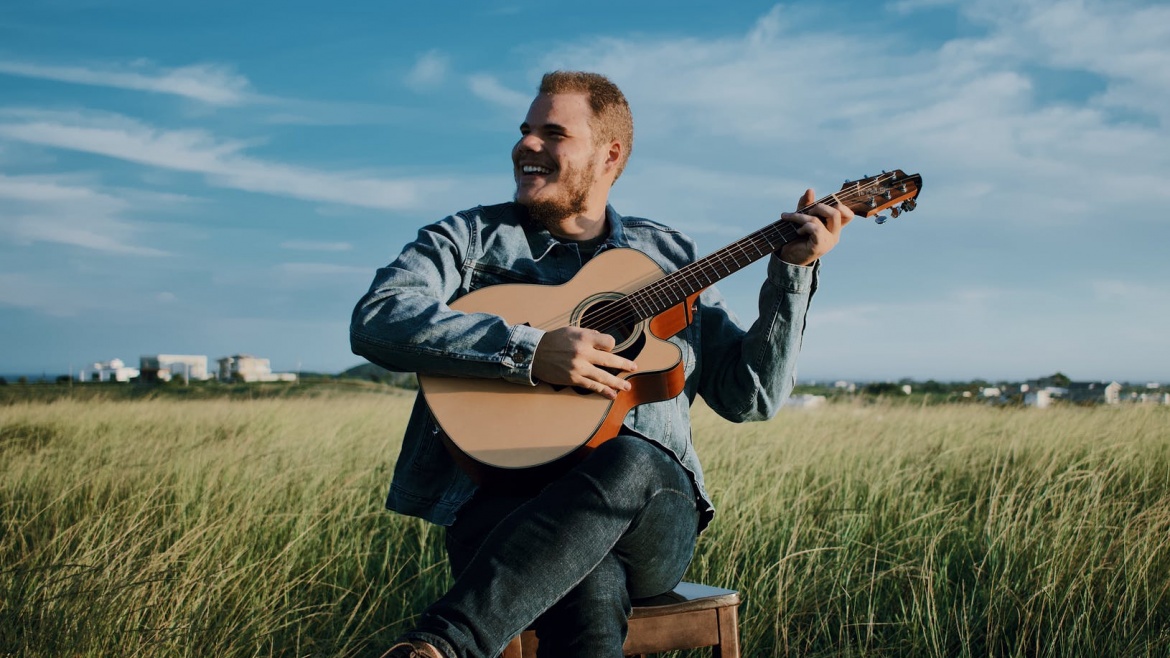 Interdisciplinary teaching
Interdisciplinary perspective is of essence for becoming a better artist. Interdisciplinary education pushes beyond by taking insights from a variety of relevant disciplines, synthesizing their contribution to acquire a deeper understanding of music and musicianship.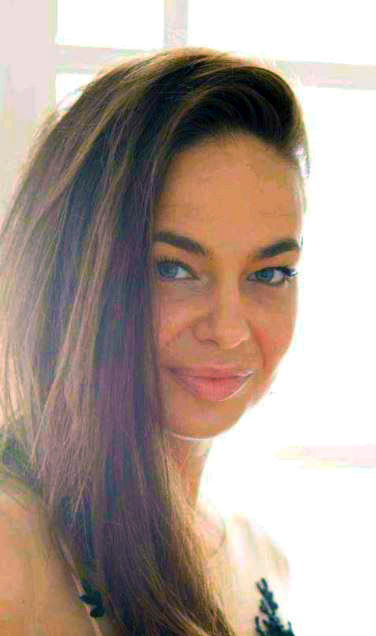 "In the coming years, we will take every opportunity to further build a solid foundation for educational excellence and innovation. We will continue to create fertile ground for the artistic growth of our students, with emphasis on expanding the range of creative and multidisciplinary skills. Our primary focus is the personal development of each student, so our unique approach and teaching methodology will be constantly reviewed and upgraded. It is a great honor to be a part of this journey with a team of dedicated professionals and colleagues."
Jasna Šumak Picek
After twenty years of teaching piano and theory, she began teaching the organ after the department was founded in 1996. Throughout those years, she had been prepariring students for regional and national competitions where they won State Awards. In addition to pedagogical work, she is engaged in concert activities, solo recitals and chamber music. She is one of the founders and members of the Croatian Sacred Trio. She collaborates with orchestras (Zagreb Philharmonic, HRT Symphony Orchestra, Croatian Chamber Orchestra and various choirs).
Jasna Šumak Picek
Head of Percussion Department
Marino Tomasović
Professor of violin. He has been awarded at numerous competitions in the chamber music category and as a soloist. He studied at master classes of world-renowned musicians (Stefan Milenkovich, Grigory Zhislin, Enrico Onofri, Alexander Trostiansky, Dora Schwarzberg). He graduated from the Music Academy in Zagreb. He holds concerts throughout Europe (Italy, Austria, Germany, Switzerland, Denmark, Ireland). As an artist, his goal is to explore new genres, techniques and styles of violin playing.
Marino Tomasović
Head of String Instruments Department
Arijana Gigliani Philipp
She graduated from the Zagreb Academy of Music. She regularly holds solo concerts throughout Croatia and abroad. She has performed as a soloist with the Zagreb Soloists, the Sarajevo Philharmonic, the HNK Osijek Orchestra and many others. She made her debut in the opera Ivan pl. Zajc Nikola Šubić-Zrinski in the role of Jelena at the National Theater in Sarajevo, and with the same role she made guest appearances and received excellent reviews in Bosnia and Herzegovina. She is the winner of the first prize and the winner of the entire international competition Lazar Jovanović in Belgrade.
Arijana Gigliani Philipp
Head of the solo singing department
Dina Katnić
Dina Katnić was born in Zagreb. She finished Ivan Zajc elementary music school in the class of Lidija Vujović Pišpek. In 2004 she graduated in the class of Ivanka Brkanović and enrolled in the Music Academy in the class of Đuro Tikvica. Already during her studies, she is engaged in accompaniments and chamber music, participates in competitions and seminars in Croatia and abroad. She is currently working as an accompanist at the Vatroslav Lisinski School in Zagreb.
Dina Katnić
Piano collaborator accompanist
Larissa Goliak
Professor of piano. She graduated from the Kharkiv City University in Ukraine. She advanced her skills at numerous seminars in Ukraine and Russia. Her students have participated in numerous national and international competitions and won first prizes. In 1990, the Supreme Soviet of the USSR awarded her the title of Experienced Worker and a medal for her long-term work. She has been working in Novalja for 24 years with her husband Alexei, a pianist and a very successful professor.
Larissa Goliak
Head of the Piano Department in the Novalja Regional Department
Vjekoslav Babić
After graduating in Piano and Conducting at the Music Academy in Zagreb, in addition to working part-time as an accompanist at the Croatian National Theater, he also worked as a piano teacher at the School of Ballet and Rhythmics. He collaborates with numerous opera singers, conductors, professorial and amateur ensembles. He made his debut as a conductor conducting performances of the opera "In Love with Three Oranges" by S. Prokofiev. Since 2019, he has also conducted the plays "The Magic Flute" by W.A. Mozart.
Vjekoslav Babić
Head of the Theory and Conducting Department
Regular external collaborators
Liora Maurer
With her diverse program, she performed at the Metropolitan Opera in New York. She recently appeared in a concert with tenor Robert Alagno and soprano Alexandra Kurzak in favor of the Conservatorio de Musica de San Juan in Puerto Rico. Highlights of her career include the transfer of Aida with Anna Netrebko and Anita Rachvelishvili, and a new production of La Traviata.
Liora Maurer
Vocal trainer and pianist
Lucy Arner
Cuba-born conductor Lucy Arner has a special affinity for Italian and French opera, which is reinforced by her many years of experience working in some of the world's largest opera houses such as the Gran Teatre del Liceu in Barcelona and the Metropolitan Opera. In the fall of 2015, she was appointed music director and chief conductor of the New Jersey Verismo Opera, becoming the opera's first female music director.
Lucy Arner
Pianist and conductor
Sharon Mohar
A director and acting teacher who was educated at the prestigious Cours Florent in Paris. She is the founder and artistic director of "Les Maîtres Sonneurs", an opera company based in Toulouse, France. Ms. Mohar's productions Die Zauberflöte and Le Nozze di Figaro were selected by the French Minister of Culture as part of the Ministry of Education's Young Audience Program, and have been presented throughout France. She is extremely sought after as a stage director and interpretation trainer.
Sharon Mohar
Professor of opera ensemble and stage vocal interpretations